12 Angry Men: A Performance To Benefit The WorkShop Theater Company
Sunday, September 20, 7:30pm
The Players
16 Gramercy Park South
New York, NY 10003
For Reservations: (347) 302-4599 or 12angrymenrsvp@gmail.com
Join us for this staged reading performance to benefit the WorkShop Theater Company.
ONE NIGHT ONLY!
Sunday, September 20, 7:30pm
The Players
16 Gramercy Park South
New York, NY 10003
**For $50: VIP Seating, Listing in the Program, Wine & Cheese, Meet the Cast! (post show) ($40 is tax-deductible++)
For $25: Show, Wine and Cheese, Meet the Cast! (post-show) ($15 is tax-deductible++)
For $20: General Admission, Meet the Cast Afterwards! (entirely tax-deductible++)
Purchase tickets at the door via cash or check made out to the WorkShop Theater Company.
Due to a Special Matching Grant, every three dollars in ticket sales or donations received will raise the WorkShop an additional
dollar!
12 Angry Men is the story of a jury deliberating the guilt or innocence of a defendant on the basis of reasonable doubt. It is based on the 1957 film, starring Henry Fonda, which the author adapted for the stage.
++Workshop Theater Company is a registered 501 (c)(3) organization
Cast:
Juror #1 - Peter Farrell
Juror #2 - Richard Kent Green
Juror #3 - John Martello
Juror #4 - Charles E. Gerber
Juror #5 - Sean Singer
Juror #6 - Sandy Moore
Juror #7 - Bob Manus
Juror #8 - Mark Hofmaier
Juror #9 - Noah Keen
Juror #10 - Ken Glickfeld
Juror #11 - Harry Peerce
Juror #12 - Jeff Paul
---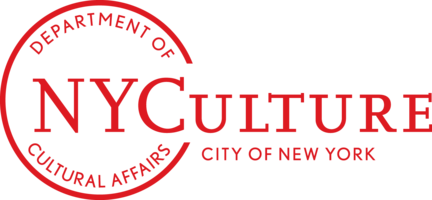 This program is supported, in part, by public funds from the New York City Department Of Cultural Affairs in partnership with the city council.
---
WorkShop Theater Company
312 West 36th Street,
Fourth Floor East
New York, NY 10018
Between 8th and 9th Avenues
---