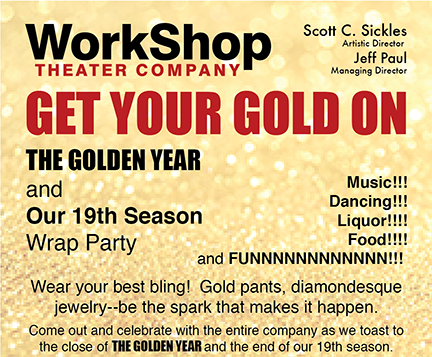 A WorkShop Late Night Event
In The Main Stage Theater
Wear your best bling! Gold pants, diamondesque jewelry--be the spark that makes it happen.
Come out and celebrate with the entire company as we toast to the close of THE GOLDEN YEAR and the end of our 19th season.
Share a goodbye toast to our Managing Director Jeff Paul and Producing Director Kathleen Brant (stepping down from their posts, but not leaving the company).
Don't be a fun hog, invite your friends and family!!!!
20th Season here we come!