Directed By:
John Morrison & Elysa Marden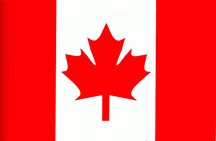 In The Main Stage Theater
The Workshop Theater Company and Anne Fizzard, Virginia Roncetti, and Nicole Taylor, Producers, are delighted to announce two readings of plays by Canada's 2006 Governor-General Award-Winning playwright, Daniel MacIvor:
How It Works
directed by John Morrison
You Are Here
directed by Elysa Marden
Daniel MacIvor has been creating new theatre since 1986 and was for twenty years Artistic Director of da da kamera an international touring company based in Toronto which helped change the way theatre is developed in Canada. His published work includes: See Bob Run, Never Swim Alone, House/Humans, Monster, Here Lies Henry, You Are Here, In On It, and I Still Love You: Five Plays which won the Governor General's Award for Drama in 2006. He works with theatres across Canada and the United States including New York's UrbanStages and Nova Scotia's Mulgrave Road Theatre.
In January of 2007, Daniel directed a highly praised production of his play A Beautiful View at the Public Theater for the Public's UNDER THE RADAR Festival. He received an Obie and a GLAAD Award for his play In On It which was presented at PS122 in September of 2001. Also a film maker, he has written and directed the feature films Past Perfect and Wilby Wonderful and co-wrote and stars in the soon to be released Whole New Thing. Currently he is developing a play for three men called His Greatness.
We are honoured that this distinguished artist has chosen the WorkShop to host these readings. Neither HOW IT WORKS nor YOU ARE HERE has had a public reading or a production in New York. Get a first look. We look forward to seeing you at the readings!