Cold Snaps 2010
Thursday thru Saturday,
December 2-4
Monday, December 6
Wednesday thru Saturday,
December 8-11
Wednesday thru Saturday,
December 15-18
All Curtain Times at 8:00 p.m.
Featuring:
FLY SEASON
by John McKinney
directed by Adriana Baer
FOURTEEN MILLION
by Liz Amberly
directed by Thomas Coté
GREEN STAR, GOLD STAR
by David M. Mead
directed by Gerrianne Raphael
LAYOVER
by Loren Dunn
directed by Ryan Lee
LIONEL
by Joanne Joseph
directed by Jessica Creane
ONE IS THE ROAD
by Mark Loewenstern
directed by Leslie Kincaid Burby
SUNDAY AFTERNOON
by Frank Hertle
directed by David M. Mead
A WEEKEND IN FILEY
by Jennifer Fell Hayes
directed by Kathy Gail MacGowan
WorkShop One-Act Festival
Ticket Prices:
$18; $15-Students/Seniors
Comedy! Romance! Intrigue, Betrayal, Death, War and Art!!!
IT'S HOLIDAY TIME AT THE WORKSHOP!
WorkShop Theater Company presents its annual Winter One-Act Festival featuring New Short Plays by WorkShop Playwrights.
Cast:
CK Allen
Mary Ruth Baggott
Dan Patrick Brady*
David Palmer Brown*
Ethan Cadoff*
Daniel Damiano
Letty Ferrer*
Anne Fizzard*
Ken Glickfeld*
Charlotte Hampden*
Bob Manus
Amanda Sayle*
Stefania Diana Schramm
Laurie Schroeder*
Joanie Schumacher*
Georgia Southern*
Jonathan Weber
Anna Emily Wood
Katie Yamulla*
Props Master: Mick Bleyer
Production Stage Manager: Michael Palmer*
Asst. Stage Manager: Joshua Quinn
Coordinating Producer/Supervising Director: Kathleen Brant†
Asst. to the Producer: Laurie Schroeder
* Member, Actors' Equity Association
† Member, Stage Directors and Choreographers Society
---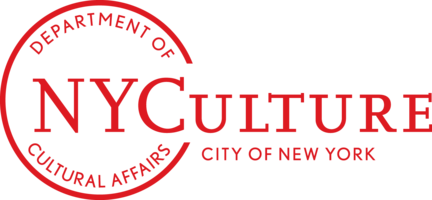 This program is supported, in part, by public funds from the New York City Department Of Cultural Affairs in partnership with the city council.
---
WorkShop Theater Company
312 West 36th Street,
Fourth Floor East
New York, NY 10018
Between 8th and 9th Avenues
---