One Two Three: 3 Events, 2 Musical Readings, 1 Evening of New Songs
Initiated and Coordinated By Steven Petrillo and Natalie Mosco
Thursday, February 3
Life on the Mississippi
Book, Music and Lyrics by: Philip Hall
Director: Susanna Frazer
Musical Director: Tracy Stark
Friday, February 4
Bobby, The Middle-Aged Celebrity
Book, Music and Lyrics by: Robert I. Rubinsky
Director: Natalie Mosco
Musical Director: Larry Spivack
Saturday, February 5
Show Tunes: New Songs from New Musicals
Book, Music and Lyrics by these teams:
Larry Applewhite and Hal Hackady;
Linda Segal Crawley, Jeff Woodman and Sean Hartley;
Dana Leslie Goldstein and Jon Goldstein;
Brian Katona;
Bob Ost and Gary Hughes;
and Lauren Robert
Coodinator and Moderator: Steven Petrillo
Pianist: Brian Katona
In The Main Stage Theater
For info and reservations, call (212) 695-4173 ext. 6
Initiated and Coordinated By Steven Petrillo and Natalie Mosco
FEB 2 THRU 5
The Musical Theater Wing's First Official Presentation of 2011!
3 Events, 2 Musical Readings, 1 Evening of New Songs!
Cast:
Life on the Mississippi:
Mary Ruth Baggott*, Mick Bleyer*, Ben Sumrall, Michael Shelle*, Ron Crawford* and Laura E. Johnston*
Bobby, The Middle-Aged Celebrity:
Robert I. Rubinsky* and Larry Spivack
Show Tunes: New Songs from New Musicals:
Scott Richard Foster*, Ellen Lindsay*, Renee Barnett*, Steven Stein-Grainger*, Larry Applewhite, Ben Sumrall*, Mick Bleyer*, Mary Ruth Baggott, Dana Leslie Goldstein, Jon Goldstein, Jen Fair*, Andrew Hubacher*, Kris Holz, Lauren Robert*
* member AEA
A Presentation Of
The WorkShop Theater Company's
Musical Theater Wing
Director of Musical Theater: Steve Petrillo
---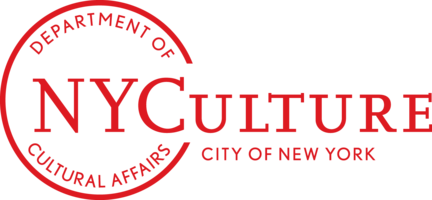 This program is supported, in part, by public funds from the New York City Department Of Cultural Affairs in partnership with the city council.
---
WorkShop Theater Company
312 West 36th Street,
Fourth Floor East
New York, NY 10018
Between 8th and 9th Avenues
---