Cold Snaps 2011
December 1 thru 17
Previews Thursday and Friday, December 1 and 2 at 8:00 p.m.
Opening Night: Saturday, December 3 at 8:00 p.m.
Sunday, December 4 at 3:00 p.m.
Thursday thru Saturday, December 8 thru 10 at 8:00 p.m.
Sunday, December 11 at 3:00 p.m.
Monday, December 12 at 8:00 p.m.
Thursday thru Saturday, December 15 thru 17 at 8:00 p.m.
COME TO THE CLOSING NIGHT HOLIDAY PARTY!
Saturday, December 17, 2011, after the show.
WorkShop One-Act Festival
Ticket Prices:
$18; $15-Students/Seniors
Eight Short Plays to Warm the Long December Nights
After by Glenn Alterman
directed by Katie Braden
The Amazing Adventures of Patchgirl by Ben Alexander
directed by Richard Kent Green
A Brief Romance by Frank Hertle
directed by Jessica Creane
C U T by Daniel Damiano
directed by Paula D'Alessandris †
Grandmother's House by Mark Loewenstern
directed by Jay Stern
The Language of Love by Robert M. Strozier
directed by Elena Araoz †
Sexy by Friday by Leslie Gwyn
directed by Nancy S. Chu
The Truth-Tellers by Ken Jaworowski
directed by Thomas Coté
Cast:
Tom Berdik*
Katie Braden
David Palmer Brown*
Lori Faiella*
Anne Fizzard*
Dee Dee Friedman*
Helene Galek*
Ken Glickfeld*
Leslie Gwyn*
Rhonda Hansome (Passion)*
Cam Kornman*
David C. Marshall
David M. Mead*
Lidia Ornero
Clare Patterson
Tom Pennacchini*
Michael Selkirk*
Georgia Southern*
Jonathan Weber
Producing Director: Kathleen Brant
Associate Producer: Richard Kent Green
Production Stage Manager: Michael Palmer*
Assistant Stage Manager: Caitlin Saporito
Set Design: Richard Kent Green
Lighting Design: Richard Kent Green & Duane Pagano
Supervising Director: Thomas Coté
* Appears courtesy of AEA - an AEA Approved Showcase
† Member, SDC
---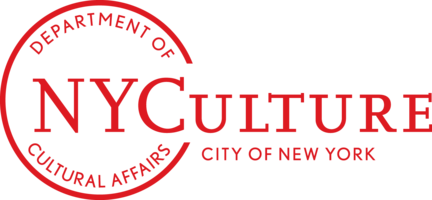 This program is supported, in part, by public funds from the New York City Department Of Cultural Affairs in partnership with the city council.
---
WorkShop Theater Company
312 West 36th Street,
Fourth Floor East
New York, NY 10018
Between 8th and 9th Avenues
---