I Laughed, I Cried: Five Short Plays to Make You Ferklempt
DUE TO MTA SHUTDOWN, THE FINAL PERFORMANCE OF
I LAUGHED, I CRIED... HAS BEEN CANCELED.
PRE-PURCHASED TICKETS WILL BE REFUNDED.
Previews: Thursday and Friday, August 11 and 12 @ 8:00 p.m.
Opening: Saturday, August 13 @ 8:00 p.m.
Run: Sunday, August 14 @ 3:00 p.m.
Thursday thru Saturday, August 18, 19, 20 @ 8:00 p.m.
Sunday, August 21 @ 3:00 p.m.
Monday, August 22 @ 8:00 p.m.
Thursday thru Saturday, August 25, 26, 27 @ 8:00 p.m.
WorkShop One-Act Festival
Ticket Prices:
$18; $15-Students/Seniors
I LAUGHED, I CRIED
Five Short Plays to Make You Ferklempt
including
The Good Dairy Land
by Linda Segal Crawley
directed by Kathleen Brant**
An Interesting Story
by Eddie Antar
directed by Lester Thomas Shane**
Synagoguery
by Michael Lazan
directed by David Gautschy
Telephone Call for Francine Stein
by Laurie Graff
directed by Brad Malow
A Walk in His Shoes
by Timothy Scott Harris
directed by Gerrianne Raphael
** Member SDC
Cast:
Joseph Franchini*
Ken Glickfeld*
Michael Gnat*
Riley Jones-Cohen*
Joanne Joseph*
Noah Keen*
Whitney Kirk*
Joel Kramer*
Tom Pennacchini*
David Sedgwick*
Fred Velde*
Anna Emily Wood
Emily Zacharias*
Producing Director: Kathleen Brant
Associate Producers: Laurie Schroeder, Anna Wood
Set/Light Design: Duane Pagano
Sound Design: John McKinney
Costume Coordinator: Alexandra Devin
Production Stage Manager: Sarah Lucier
Assistant Stage Manager: Chris Hlinka
* Appears courtesy of AEA - an AEA Approved Showcase
---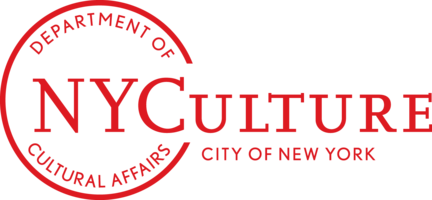 This program is supported, in part, by public funds from the New York City Department Of Cultural Affairs in partnership with the city council.
---
WorkShop Theater Company
312 West 36th Street,
Fourth Floor East
New York, NY 10018
Between 8th and 9th Avenues
---