By:
David Dannenfelser and Patrick Gallagher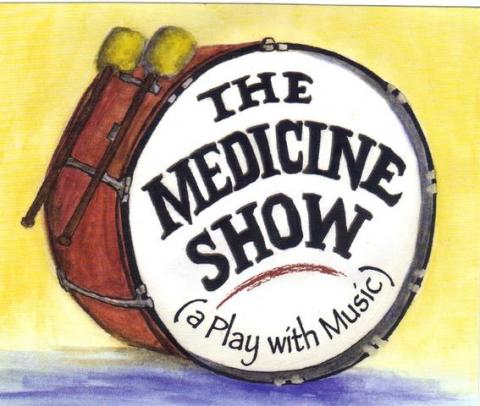 In The Main Stage Theater
Book, Music Lyrics: David Dannenfelser
Co composer: Patrick Gallagher.
Follow the exploits of Dr. Elmer Boggs and his traveling medicine show. He and his caravan weave their way through the early twentieth century Midwest selling snake oil and flimflam to the locals while his young daughter, a birthmark on her face, serves as the central attraction and recipient of a miraculous transformation during each show. Inspired by the famous tale, The Birthmark, by Nathaniel Hawthorne, exploring themes of beauty, desire and betrayal. Musical numbers in the play are performed as a part of the actual medicine show and though original, reflect the authentic "Old Time" music of the period.
Cast:
Principal Characters
Elmer Boggs: Richard Kent Green
Hannah Boggs: Gwynneth Bensen
Nathanial Rodgers: Chris Sears
Dark Cloud/Sunshine Speaking: Tyree Giroux
The Sheriff: Christopher Halladay
Eustice: Ezie Cotler
The Band: The Lonesome Prairie Boys
Delmar – A Guitar/Mandolin Player:
Steve Chizmadia
Wilbur - An Upright Bass Player:
Shahar Katz
Lester – A Button Accordion Player:
Doug Pierson
Earl - A Fiddle Player:
Raphael Biran
Drumboy Billy – A Bass Drum And Percussion Player:
Joaquin Cotler