Black Voice - Celebrating the Work of African-American Playwrights of Today and Yesterday
Don't miss the last play of this exciting series. The Good Mother by Chisa Hutchinson Directed by Stacy Waring. One reading only, Saturday, February 27 at 4pm!
In Celebration of Black History Month
In The Main Stage Theater
Ticket Prices:
Free and Open to the Public
Reservations not Required but Seating is Limited
In celebration of Black History Month, on every Saturday afternoon in February, the WorkShop Theater Company presents Black Voice: Readings of plays by African-American playwrights, featuring actors of color and directed by directors of color.
Readings occur at 12 Noon, with an encore at 3pm, unless otherwise noted++.
February 6th
The Unspoken...Said
By PJ Gibson
Directed by Arthur French
A powerful and prestigious black family in the 1920's hides the embarrassing secrets of their child's choices. What happens when unspoken things are said?
February 13th
An August Romance
Various Directors
Scenes from each of August Wilson's plays on the tumult and tenderness of relationship
February 20th
Strange Weather
By Reneé Flemings
Directed by Passion
A young woman from a religious southern family who thought she could not bear children prepares for the birth of her child. Is this child a gift from God or the Lord himself?
February 27th
The Good Mother
By Chisa Hutchinson
Directed by Stacy Waring
++ONLY ONE PERFORMANCE
SPECIAL TIME: 4pm

(No 12N or 3pm performance)
A white woman so desperate to have a child steals one from a black teen mother… and gets away with it for sixteen years.
Cast:
Featuring CK Allen, Omar Bah, Spencer Scott Barros, James Edward Becton, Brittany Abbott Bellizeare, Cecily Benjamin, DK Bowser, Alex Marshall Brown, Daniel Carlton, Carol Clarke, Staxx Cordero, AC Davidson, Renee Flemings, Bianca Jones, Michael A. Jones, Rachel Leslie, T'Renee Mathis, Trish McCall, Marshall Mitchell, Herb Newsome, Jasmin Norwood, Alysia Joy Powell, Paul Pryce, Allison Reeves, Georgia Southern, Douglas Walker, Shaun Benett Wilson, Lawrence Winslow, and more...
---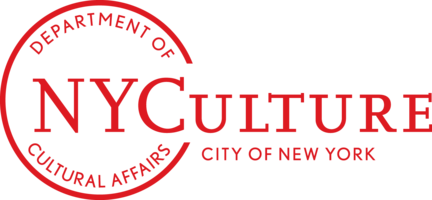 This program is supported, in part, by public funds from the New York City Department Of Cultural Affairs in partnership with the city council.
---
WorkShop Theater Company
312 West 36th Street,
Fourth Floor East
New York, NY 10018
Between 8th and 9th Avenues
---