By:
Kate Feiffer, MJ Bruder-Munafo, Paul Jacobs, Sarah Durkee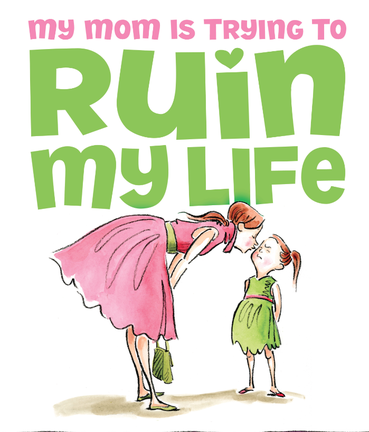 In The Main Stage Theater
If Emma's mom is so great, why is she trying to ruin her daughter's life? She talks too loudly, worries about everything and kisses Emma in front of her friends. It wouldn't be that bad if she just gave her one kiss on top of her head, but no, she kisses Emma all over her face.
Can Emma stop her mom before she ruins the rest of her life?
Based on the acclaimed Simon & Schuster picture book by Kate Feiffer, My Mom is Trying to Ruin My Life is a hilarious new family musical for kids and their embarrassing parents.
Cast:
Michael Bernardi*
Maddie Glass
Andrew Hubacher*
Kayla King
Claire Kwon
Noah Marlowe*
Shelley McPherson*
Sydney Ryan Robles
Madisyn Shipman*
Garielle Smith-Goldson
Ryan Bauer Walsh*
Lauren Weintraub*
Ashton Woerz*
The cast includes actors from Disney's Mary Poppins, Priscila Queen of the Desert, Enron, and the National Tours of Billy Elliot, A Christmas Story The Musical, and the Radio City Christmas Spectacular and features a score by an Emmy award winning music team.
Director: Debbi Katz
Choreographer: Danyelle Demchock
Book: Kate Feiffer & MJ Bruder-Munafo
Music: Paul Jacobs
Lyrics: Sarah Durkee
Associate Producer: Evan Bernardin
Assistant Associate Producer: Eddie Antar
Illustration by Diane Goode used by permission of Simon & Schuster Children's Publishing