By:
Jennifer Makholm (book/lyrics) & Ian Wehrle (music)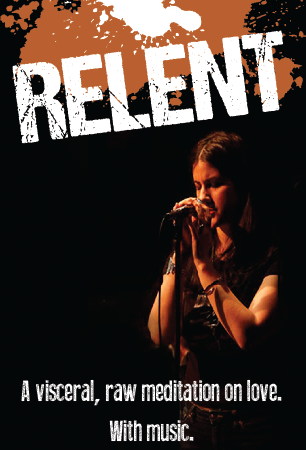 In The Main Stage Theater
A visceral, raw meditation on love. With music.
Vera and Pace never stop.
She's caustic. He's clueless.
She can't stand to be around him until he's gone.
This endless cycle is taking its toll on Vera's band The Vagrants.
When a freelance music photographer crashes at Vera's Bushwick pad while Pace is in the outs, Vera becomes his next subject.
But can he handle her up close?
Cast:
Rosebud Baker*
David J. Goldberg*
Katherine McDonald
Kenyon Phillips
Shonda Leigh Robbins
Ben Sumrall*
*Appears courtesy of Actors' Equity Association
Lighting Design: Yuriy Nayer
Scenic and Costume Design: Jennifer Makholm*
Sound Design: Ian Wehrle*
Fight Director: Michael Hagins*
Production Stage Manager: Lauren Arneson*
Board Operator: David Palmer Brown*
Production Associate: Stacy Ann Strang*
Production Photographer:Larry Gumpell*