Steal Away: The Living History of Harriet Tubman
Directed By:
Melody Brooks
February 4, 11, 18, 25
March 4, 11
Saturdays at 11:30am
In The Main Stage Theater
"A fascinating and poignant production ... Although aimed at children 4 to 12, the play...is also enlightening for adults." - Laurel Graeber, Family Fare, New York Times, March 3, 2006 (scroll down)
Using puppets and live actors, award-winning writer Rick Balian tells the story of one of America's greatest heroines-from her youth as a slave to her service on the Underground Railroad and her continuing efforts to help others in need throughout her lifetime. A native of Auburn, New York (where Harriet lived until her death) Balian's research for the play included dozens of interviews with Harriet's descendents and the curator of the Harriet Tubman home.
Steal Away is part of NPT's World Voices Program, which offers fables and folktales from different cultures for young audiences and their families. After the 30-minute performance, children will get to meet Harriet and learn about how Negro spirituals were actually used as coded messages for slaves escaping to freedom. They also get to learn two of the songs, and sing along with Harriet. The presentation concludes with an introduction to the puppets, who join the actors in the audience and interact directly with the kids!
Running time is appoximately 60 minutes; the program is suitable for children ages 4-11.
World Voices is supported, in part, with funds from the NYC Dept. of Cultural Affairs, Public Service Award program.
Cast:
James Blanshard
Natalie Lebert
Denise Lock
Miebaka Yohannes
---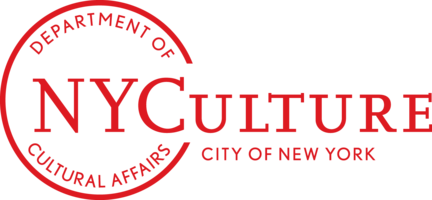 This program is supported, in part, by public funds from the New York City Department Of Cultural Affairs in partnership with the city council.
---
WorkShop Theater Company
312 West 36th Street,
Fourth Floor East
New York, NY 10018
Between 8th and 9th Avenues
---