A Brush with Georgia O'Keeffe - in D.C.
Directed By:
Robert Kalfin
November 1st, 2008 - 3 p.m.
This 2008 off-Broadway play, written by Natalie Mosco and directed by Robert Kalfin, takes an innovative and fresh look at the life of Georgia O'Keeffe and her ascent to prominence as the most distinguished American female artist of the 20th century. Mosco portrays the celebrated artist while Virginia Roncetti and David Lloyd Walters take on various roles representing people in O'Keeffe's life, including her husband, Alfred Stieglitz. Originally developed through the artistic process of the WorkShop Theater Company.
Cast:
Natalie Mosco
Virginia Roncetti
David Lloyd Walters
Executive Producer - David M. Pincus
Sound Designer - Margaret Pine
Projections Designer - Marilys Ernst
Costume Designer - Gail Cooper-Hecht
Lighting Designer - Paul Hudson
Production Manager - Richard Kent Green
Stage Manager - D.C. Rosenberg
ASM - Charlotte Volage
Production Assistant - Elizabeth Schiavo
Publicist - Merle Frimark
---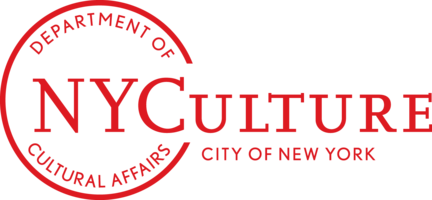 This program is supported, in part, by public funds from the New York City Department Of Cultural Affairs in partnership with the city council.
---
WorkShop Theater Company
312 West 36th Street,
Fourth Floor East
New York, NY 10018
Between 8th and 9th Avenues
---