French Kisses 2007
Wednesdays - Saturdays, November 7 - 17
All Shows 8pm
In The Main Stage Theater
The WorkShop's Celebration of Plays from the Samuel French, Inc. Original Off-Off-Broadway Short Play Festival
First Love. A Very Bad Date. Stopping a Wedding. And a Very Unusual Job Interview. Four elegant comedies about the search for love and what we do when we find it.
AMERICAN THIGHS
by Gary Giovannetti
directed by Manfred Bormann
CASSIOPEIA
by Scott C. Sickles
directed by Timothy Scott Harris
THE ORGANIST'S DAUGHTER
by William C. Kovacsik
directed by Tom Herman
WHAT I REALLY WANT TO SAY
by Alex Lewin
directed by David Gautschy
Cast:
Alexandra Devin*
Lori Faiella*
Jeremy Feldman
Charles E. Gerber*
John Jimerson*
Riley Jones-Cohen*
Cam Kornman*
Jonathan Pereira*
Linda Segal*
Ben Sumrall*
Jess Cassidy White
*Member, AEA
---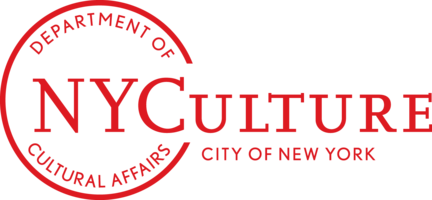 This program is supported, in part, by public funds from the New York City Department Of Cultural Affairs in partnership with the city council.
---
WorkShop Theater Company
312 West 36th Street,
Fourth Floor East
New York, NY 10018
Between 8th and 9th Avenues
---