A Very Special Edition of VAUDEVILLE NOUVEAU
An Extravaganza of Burlesque Proportions
"Merry Christmas and HAPPY HARLEY QUINN!"
One performance only
Saturday, December 3rd, 2011
8 p.m.
In The Main Stage Theater
Richard Kent Green and Nelson Lugo are teaming up once again to co-host A Very Special Edition of Vaudeville Nouveau – An Extravaganza of Burlesque Proportions "Merry Christmas and HAPPY HARLEY QUINN!" for one performance only.
This Batman-nerd magnet, A Vaudeville Tribute to Harley Quinn, will feature six New York burlesque artists, each performing as the DC Comics character Harley Quinn: Dangrrr Doll, Evelyn Vinyl, Madame Rosebud, Precious Little, Topher Bousquet and Victoria Privates. Mr. Lugo will perform his eccentric brand of magic & sideshow and Mr. Green will sing original tunes, accompanying himself on the ukulele. There will be a special musical appearance by the brilliant and hysterical Renaldo THE (Radio Purgatory).
Cast:
CO-HOSTS
Richard Kent Green
Nelson Lugo
BURLESQUE ARTISTS
Dangrrr Doll
Evelyn Vinyl
Madame Rosebud
Precious Little
Topher Bousquet
Victoria Privates
special appearance by
Renaldo THE
Stage Kitten:
Stefania Diana Schramm
---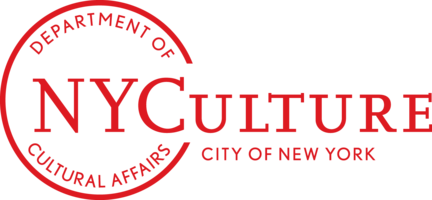 This program is supported, in part, by public funds from the New York City Department Of Cultural Affairs in partnership with the city council.
---
WorkShop Theater Company
312 West 36th Street,
Fourth Floor East
New York, NY 10018
Between 8th and 9th Avenues
---