All in a Day
Directed By:
WorkShop and Guest Directors
FREE READINGS
Thursday, January 19
at 8:00 p.m. ****CORRECTED TIME****
PERFORMANCES
Saturday, January 21 at 8:00 p.m.
Sunday, January 22 at 7:00 p.m.
WorkShop One-Act Festival
Ticket Prices:
Readings: Free and Open to the Public! Performances: $20
Readings: First Come, First Served! Performances: Click on the link....
The WorkShop Theater Company's First Theatrical Skydiving Event!
Six Brand New Plays Based on News Articles from a Randomly Chosen Date in History!
***THAT RANDOMLY CHOSEN DATE IS... AUGUST 27, 1976!!! ***
And those plays are...
BOOM! Revenge of P.L.O.
by Magaly Colimon-Christopher
directed by Fritz Brekeller
Equality Day
written and directed
by Timothy Scott Harris
Fifty-Two Dollars and Twenty-Four Cents
by Emily Bennett
directed by
David Christopher Marshall
Kid Surrender
by Jonathan Pereira
directed by Yvonne Conybeare
Paradise
by Renee' Flemings
directed by Katrin Hilbe
THE MISSION
On Wednesday, January 18th, six playwrights will meet... they will select at random an article from that Randomly Chosen Date. They will randomly choose two or three actors for whom they have to write the play. They will have 24 hours to crank out their first draft!
On Thursday, January 19th, the playwrights will meet their cast and their directors (who will likewise randomly choose the plays they will direct), and AT 8:00 P.M., THEY WILL BE PRESENTED AS SIT-DOWN OR CONCERT READINGS FOR THE FIRST TIME EVER IN FRONT OF YOU, THE AUDIENCE! A discussion will follow...
After that, they have one day to rewrite based on the notes from the discussion. They will have one more day to rehearse the play with their cast and director. Then...
THE PLAYS WILL BE PERFORMED, FULLY STAGED AND OFF-BOOK
ON SATURDAY, JANUARY 21ST at 8:00 p.m.
AND SUNDAY, JANUARY 22ND at 7:00 p.m.
Cast:
Ethan Cadoff*
Anne Fizzard*
Helene Galek*
Inga Hyatt
Heather Massie*
Wende O'Reilly
Lidia Ornero
Corie Randolph
Sean Singer
Kevin Stanfa*
Lighting Consultant: Richard Kent Green
Sound Design: John McKinney
Stage Manager: Kim Weston-Moran
Producing Director: Scott C. Sickles
Associate Producer: Renee' Flemings (whose idea this was)
---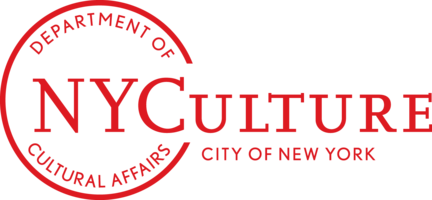 This program is supported, in part, by public funds from the New York City Department Of Cultural Affairs in partnership with the city council.
---
WorkShop Theater Company
312 West 36th Street,
Fourth Floor East
New York, NY 10018
Between 8th and 9th Avenues
---