Rumpelstiltskin
By:
Deb Roberts, Steve Marzullo, Amelia Demayo
Directed By:
Kathy Gail MacGowan / Choreographer: Steve Petrillo
Saturday February 11th @ 11AM & 1PM
Sunday February 12th @ 11AM
Saturday February 18th @ 11AM & 1PM
Sunday February 19th @ 11AM
Saturday February 25th @ 11AM & 1PM
Sunday February 26th @ 11AM
Saturday March 3rd @ 11AM & 1PM
Sunday March 4th @ 11AM
THE RUMPELSTILTSKIN CLASSES
Saturday, Feb. 11th @ 2:15
Saturday, Feb. 18th @ 2:15
Saturday, Feb. 25th @ 2:15
Saturday, March 3rd @ 2:15
The RUMELSTILTSKIN CLASS is open to children ages 6-13 and will introduce participants to the performing arts through a series of improvisations, dance/vocal combinations, and a brief talk back with the cast!
The Master Class will be facilitated by Broadway Music Director Joe Baker and widely renowned vocal coach Amelia Demayo.
The Class is $20 per child.
Classes Tickets may be purchased online at Ovationtix
or by calling 866.811.4111
In The Main Stage Theater
Ticket Prices:
$18; $15-Students/Seniors
In this beloved fairy tale a baker's daughter spins straw into gold,
but the real jewel is onstage at WorkShop Theater Company
in this musical adaption of RUMPELSTILTSKIN!
It hosts a cast of professional children that will surely make you believe in magic!
(Co Presented by the Broadway Youth Ensemble)
Listen to these selections from RUMPELSTILTSKIN:
---
His Majesty's Ring
Sung by
mp3; 2:23
---
Lucy's My Dragon
Sung by
mp3; 3:16
---
Spinning Wheel
Sung by
mp3; 2:24
---
Audio players with the assistance of 1pixelout and Mindy McAdams.
Cast:
WILL INCLUDE:
Carly Baron
Kirrilee Berger*
Thomas Correa
Scarlett Diaz*
Hayley Feinstein*
Ellis Gage
Gabe Green*
Bailey Grey*
Ethan Haberfield*
Rachel Khutorsky
Jake Kitchin
Samantha Maza*
Bianca Rose
Melinda Orengo
Zachary Sayle*
Lina Silver*
Paige Simunovich*
Rachel Stamberg
* Member Actors Equity
Book: Deb Roberts
Composer: Steve Marzullo
Lyrics: Amelia Demayo
Choreographer: Steven Petrillo
Assistant Director: Lindsay Wormser
Set/Light Designer: Duane Pagano
Production Stage Manager:
Producing Director: Jeff Paul
Associate Producer: Evan Bernardin
---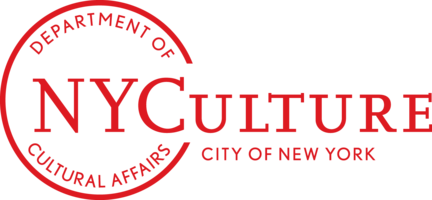 This program is supported, in part, by public funds from the New York City Department Of Cultural Affairs in partnership with the city council.
---
WorkShop Theater Company
312 West 36th Street,
Fourth Floor East
New York, NY 10018
Between 8th and 9th Avenues
---