Rummage Sale, Baby!!
By:
WorkShop Theater Company
Directed By:
The inimitable Richard Kent Green
Saturday, July 21, 1-6pm
Sunday, July 22, noon-4pm
You don't need no stinkin reservations for a RUMMAGE SALE!!
THEATER RUMMAGE SALE!!!
We will be holding a Rummage Sale this weekend.
Furniture - Props - Costumes - Material - All kinds of good stuff
GREAT PRICES (Cash/Checks Only - All Sales Final)
Saturday, July 21, 1-6pm and Sunday, July 22, noon-4pm
WorkShop Theater Company's
Bea Pincus Lobby and the Jewel Box Theater
312 W. 36th Street, 4th floor
(just west of 8th Ave.)
SUPPORT YOUR LOCAL THEATER COMPANY and find some
COOL STUFF!
Richard Kent Green
Annalisa Loeffler
Joanie Schumacher
Alexa Devin
---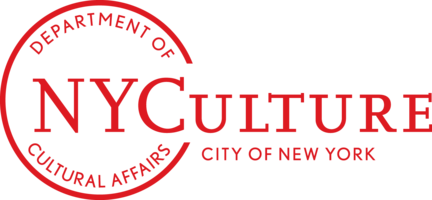 This program is supported, in part, by public funds from the New York City Department Of Cultural Affairs in partnership with the city council.
---
WorkShop Theater Company
312 West 36th Street,
Fourth Floor East
New York, NY 10018
Between 8th and 9th Avenues
---