Somewhere Waiting for You
Directed By:
Katrin Hilbe**
Ever wanted to spend an evening with Emily Dickinson? Then stop by the WorkShop on
Tuesday, October 26th at 7pm
for the staged reading of
Somewhere Waiting for You
Emily says, "My friends are my estate". So donations to the WorkShop by friends are always welcomed.
Join us in the lobby for wine and cheese after the performance.
In The Main Stage Theater
Ticket Prices:
FREE (Reservations: Not required but seating is limited. Arrive early).
November, 1863: Emily Dickinson longs to find an audience for her work but doesn't have a clue how to go about it. That notorious fellow Walt Whitman might have something to teach her. . .if she were to meet him. "Somewhere Waiting for You" gives her that chance. Egged on by her spiritual companions, George Eliot, William Shakespeare, and Elizabeth Barrett Browning, Emily journeys to New York to find Walt at the 19th century equivalent of a poetry slam.
Somewhere Waiting for You was a finalist for the Julie Harris Playwriting Award and in other competitions. As adapted for the screen, it was a finalist in the Massachusetts Film Office Screenwriting Competition. Kathryn Paulsen writes for screen and page as well as stage.
Cast:
Cast:
Anthony Bowden
Liz Forst
Michael Gnat*
Lucy McMichael*
Bill Tatum*
Amanda Tudor*
Richard Vernon*
Katie Yamulla*
Coordinating Producer: Katie Yamulla
* AEA
**Dramatists Guild
---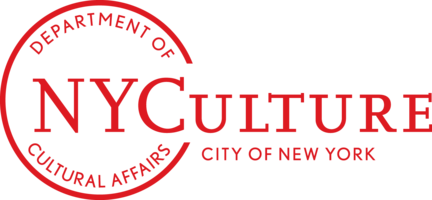 This program is supported, in part, by public funds from the New York City Department Of Cultural Affairs in partnership with the city council.
---
WorkShop Theater Company
312 West 36th Street,
Fourth Floor East
New York, NY 10018
Between 8th and 9th Avenues
---