By:
Charles E. Gerber & Sandy Moore (Adapted)
Directed By:
Charles E. Gerber (also Conceived By)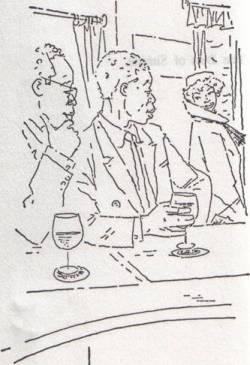 Adapted by Sandy Moore and Charles E. Gerber from the timeless series by Langston Hughes from the mid-1940's, "The Simple Stories" is a one -man presentation featuring Mr. Moore as Jesse B. Semple, nicknamed "Simple." Mr. Moore also portrays Simple's highly educated friend and Harlem "Wishing Well Tavern" habitue, Boyd, along with some dozen other characters, creating a time capsule of African American life in the mid 20th century. The production is staged by Mr. Gerber, and was developed at the WorkShop Theater Company, beginning with its inception as a staged reading. The show has been presented to acclaim at such venues as The Langston Hughes Library in Queens, The National Black Theater Festival in North Carolina, the Grand Opening of the Bronx Library Center, and the National Jazz Museum of Harlem in a special presentation to high school students.