Cold Snaps 2012
*****EVEN NEWER DATES AND TIMES*****
Friday, November 30 at 8:00 pm
Saturday, December 1 at 3:00 pm and 8:00 pm
Thursday, December 6 at 7:00 pm
Friday, December 7 at 8:00 pm
Saturday, December 8 at 3:00 pm and 8:00 pm
Monday, December 10 at 7:00 pm
Thursday, December 13 at 7:00 pm
Friday, December 14 at 8:00 pm
Saturday, December 15 at 3:00 pm and 8:00 pm
Latecomers will be seated at the discretion of management.
WorkShop One-Act Festival
Ticket Prices:
$18; $15-Students/Seniors
Our annual Winter One-Act Festival
featuring new short plays by WorkShop playwrights!
The Latest News From the Primordial Ooze
by Rich Orloff • directed by Wendy Seyb
Look Me in the Eyes
by Margo Hammond • directed by Kathryn Long
Nine Moons Ago
by Anne Fizzard • directed by Gerrianne Raphael
Now You See It, Now You Don't
by Robert Strozier • directed by Elena Araoz
Sugarplum
by Scott C. Sickles • directed by Ryan Lee
To Build a Fire
by Greg Oliver Bodine, based on the short story by Jack London • directed by Thomas Coté
To Live
by Bob Manus • directed by Daniel Damiano
Prehistoric silliness, delicate romance, and valiant struggles for survival and sanity!
It's holiday time at the WorkShop!
Cast:
Mary Ruth Baggott
Katie Braden
Dan Patrick Brady*
Peter Farrell
Anne Fizzard*
Helene Galek*
Michael Gnat*
Richard Kent Green*
Laura E. Johnston*
Katherine C. McDonald
Clare Patterson
Simon Pearl*
Thomas Pennacchini*
Ben Rezendes
Michael Selkirk*
Kevin Stanfa*
Ben Sumrall*
*Member, Actors' Equity Association
Scenic and Lighting Design: Duane Pagano
Stage Manager: Sarah C. Lucier
Associate Producer: C.K. Allen
Assistant Associate Producers: Clare Patterson • Christine Verleny
---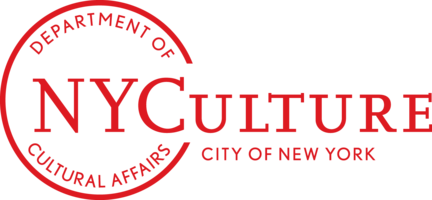 This program is supported, in part, by public funds from the New York City Department Of Cultural Affairs in partnership with the city council.
---
WorkShop Theater Company
312 West 36th Street,
Fourth Floor East
New York, NY 10018
Between 8th and 9th Avenues
---