Intellectuals
Directed By:
David Gautschy
September 8 & 9
Monday, September 11
September 13, 14, 15 & 16
September 20, 21, 22 & 23
September 27, 28, 29 & 30
All shows 8pm
In The Main Stage Theater
An epic new comedy for the romantically challenged, wherein the age-old war between the heart and the head wages on. The timeless battle between the rational and the romantic rages on when psychologist Margot Welles decides to take a "sabbatical" from her marriage, sending her philosopher husband Philip, their cinema-lecturing best pal Brighton and herself spiraling into the uncharted territory of amorous possibility.
Cast:
Bill Blechingberg
Ellen Dolan*
Patricia O'Connell*
Kari Swenson Riely
Bill Tatum*
Kim Weston-Moran*
Jess Cassidy White
Stage Managed by Michael Palmer*
Lighting Design - Deborah Constantine
Scenic Design - Craig M. Napoliello
Costume Design - Isabelle Fields
Sound Design - Nick DiCeglie, Kevin Reifel, David Gautschy
Assistant Scenic Designer - Amy Vlastelica
Assistant Stage Managers - Debra Khan-Bey, John Lonoff, Stefania Diana Schramm
Postcard Design - Anne Fizzard, Richard Kent Green, Scott C. Sickles
*Member, AEA - an Equity Approved Showcase
---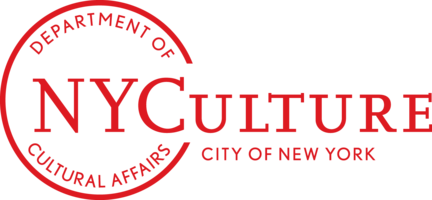 This program is supported, in part, by public funds from the New York City Department Of Cultural Affairs in partnership with the city council.
---
WorkShop Theater Company
312 West 36th Street,
Fourth Floor East
New York, NY 10018
Between 8th and 9th Avenues
---