The Guest at Central Park West
The most powerful thing in the world is an idea.
February 20, 21, 22 & 23
February 25
February 28, 29
& March 1
March 5, 6, 7 & 8
March 12, 13, 14, & 15
All shows 8pm
In The Main Stage Theater
Ticket Prices:
$18 adults, $15 students/seniors. TDF Vouchers accepted.
Or call The WorkShop at (212) 695-4173, extension 4#, for reservations.
Winner of three 2007 AUDELCO Awards:
Best Playwright (Levy Lee Simon), Best Lead Actor (John Marshall Jones) and Dramatic Production of the Year (The H.A.D.L.E.Y. Players)
African-American Professor Charles Watts is no longer safe in his own home. Every phone call is a potential death threat. Every stranger, a potential enemy. Still, tonight he is celebrating. After receiving the Nobel Prize for his pacifist book, The Eyes of Peace, Charles and his wife, Nina, are going forward with a dinner party in honor of Charles' achievement. The guests are white professors, Eric Engles and his wife Jennifer, whose marital tensions often eclipse the political tensions that mount during the evening. That is until an unexpected guest arrives at this Central Park West address - Terrence Barlow. Terrence is a homeless drifter with a scintillating mind and a violent disposition. Still, Charles welcomes him with open arms to the dismay of his already fearful wife and friends. When Nina's bi-racial daughter Lisa and her boyfriend the white dreadlocked thug rapper Seth arrive, the rage in Terrence leads to life or death proportions. Terrence exposes a different side of the peace loving Charles, and the future of all the guests will be forever altered by the man who was left behind.
Cast:
Harvy Blanks*
Curt Bouril
Jed Dickson*
Erinn Holmes*
John Marshall Jones*
Trish McCall*
Tracy Newirth*
Lighting Designer: Evan Purcell
Scenic Designer: Craig Napoliello
Costume Designer: Joanie Schumacher
Stage Manager: Michael Palmer*
Assistant Stage Manager: Malachy Orozco
*Member, AEA - an Equity Approved Showcase
---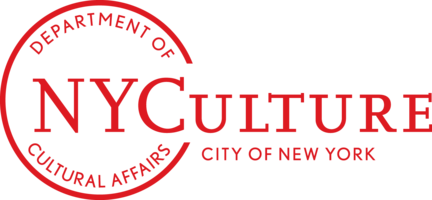 This program is supported, in part, by public funds from the New York City Department Of Cultural Affairs in partnership with the city council.
---
WorkShop Theater Company
312 West 36th Street,
Fourth Floor East
New York, NY 10018
Between 8th and 9th Avenues
---