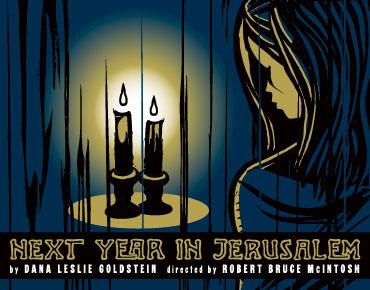 In The Main Stage Theater
Click Here!


VOTE FOR


NEXT YEAR IN JERUSALEM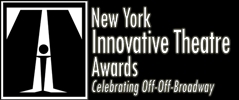 The New York
Innovative Theatre Awards
All kinds of categories,
including performances...
Abraham Mendel was a hero who escaped the Nazis and fought for Israeli independence. Now at the end of his life, he must let go of his regrets to be the father, and the hero, his grown children need him to be.
Cast:
Jodie Bentley*
Burt Edwards*
Dee Dee Friedman*
Timothy Scott Harris
Elyse Mirto*
Jake Robards*
Sara Romanello
Lighting & Scenic Design: Duane Pagano
Costume Design: Anne E. Grosz
Sound Design: David Schulder
Production Stage Manager: Michael Palmer*
Coordinating Producer: Anne Fizzard
Assistant Producer: Laura Hirschberg
* Appearing courtesy of Actors' Equity Association. This is an Equity-approved showcase.