Miss Lulu Bett
Directed By:
Kathleen Brant+
Thursday thru Saturday,
March 18-20
Monday, March 22
Wednesday thru Saturday,
March 24-27
Wednesday thru Saturday,
March 31-April 3
All Shows 8pm
In The Main Stage Theater
Ticket Prices:
$18 - Students and Seniors $15
In Celebration of Women's History Month
Spinsterhood seems to be Lulu's destiny, until an enthusiastic visitor proposes! Miss Lulu Bett is the first play written by a woman to win the Pulitzer Prize for Drama (1921).
The WorkShop Theater Company first presented Miss Lulu Bett in late February of 2008 as part of Voices, Pertinent and Timeless a reading series, conceived by company artist Lori Faiella, featuring the first three Pulitzer Prize-winning plays by women. In January of 2009, the WorkShop Theater Company produced a staged reading of the play, directed by Debra Whitfield. Miss Lulu Bett's depiction of a woman discovering her independence was ground-breaking in 1921. Its world premiere took place on a temporary stage constructed at Sing Sing prison, after which it played on Broadway at the Belmont Theatre, produced by Brock Pemberton. In 1921, Zona Gale was awarded the Pulitzer Prize for Drama, becoming the first female writer to win the coveted prize. Miss Lulu Bett was then made into a silent film directed by William C. de Mille. Miss Gale also took an active part in the creation of the Wisconsin Equal Rights Law prohibiting discrimination against women.
Cast:
Mary Ruth Baggott
Dan Patrick Brady*
Kate Castañeda-La Mar
Anne Fizzard*
Michael Gnat*
Maya Jasinska
David M. Mead*
Gerrianne Raphael*
Laurie Schroeder*
Ben Sumrall*
Scenic Design:
Craig Napoliello
Costume Design:
Anna Gerdes
Lighting Design:
Diana Duecker
Sound Design:
Jeffrey Swan Jones
Production Stage Manager:
Patrick Clayton
Coordinating Producer:
Richard Kent Green
Press Representative:
Scotti Rhodes
ASM/Asst. Dir: Bob Stewart
Technical Director:
David M. Mead
Props Master:
Mick Bleyer
*Appearing courtesy of AEA, an Equity Approved Showcase
+Member SDC
---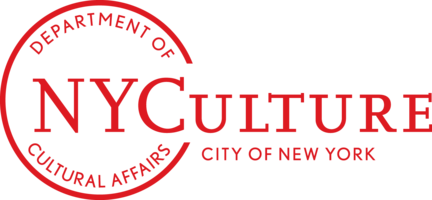 This program is supported, in part, by public funds from the New York City Department Of Cultural Affairs in partnership with the city council.
---
WorkShop Theater Company
312 West 36th Street,
Fourth Floor East
New York, NY 10018
Between 8th and 9th Avenues
---