The Will-A-Thon 10th Anniversary Bard-Stravaganza! Featuring Tony Award Winner MR. RICHARD EASTON
Directed By:
Charles E. Gerber
On Monday, Wednesday and Friday,
April 22, 24 & 26 @ 8:00 p.m.
"WILL'S WAY"
3 nights of scenes both dramatic and comic
On Tuesday and Thursday,
April 23 & 25 @ 8:00 p.m.
"FOR THY SWEET LOVE REMEMB'RED"
2 nights of love songs and poetry
featuring Mr. Richard Easton as Chief Exemplar of the Sonnets
On Saturday, April 27 at 8:00 p.m.
A SHAKESPEAREAN EVENING WITH RICHARD EASTON
The celebrated Tony Award-winner (for The Invention of Love)
with support from MEMBERS OF WILL'S PLAYSHOP
shares stories and scenes in an unforgettable evening.
Thou wilst attend!
In The Main Stage Theater
Ticket Prices:
$18, $15 student/senior; Special "See All Three" Package - $25
Regular priced single tickets can only be purchased through the OvationTix button below. For a special "See All Three Evenings" ticket package ONLY, call 212-695-4173.
Our annual festival commemorating the Bard's birth celebrates its first decade by moving to the Main Stage!
conceived and directed by Charles E. Gerber
featuring the members of Will's Playshop
and the Tony Award-winning Mr. Richard Easton
Listen: Joe Franklin Interview with Richard Easton
Bloomberg on the Weekend (Bloomberg Radio)
mp3; 06:58; 6.39MB
Cast:
The acting company from Will's Playshop!
Cast includes:
Letty Ferrer*
Dee Dee Friedman*
Charles E. Gerber*
Julie Grega
Timothy Scott Harris
Cordis Heard*
Carol Henning
Rebecca Johnson*
David M Mead*
Lidia Ornero
Rebecca Smithee
Kevin Stanfa*
Jonathan Weber
And Special Guest on Tuesday, Thursday and Saturday
Mr. Richard Easton*
* denotes member Actor's Equity Association
Associate Producer: David M. Mead
Production Stage Manager: Tom Herman
---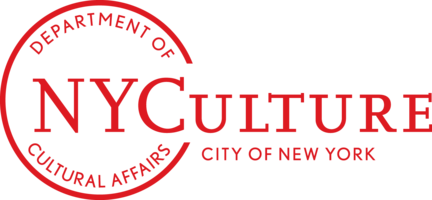 This program is supported, in part, by public funds from the New York City Department Of Cultural Affairs in partnership with the city council.
---
WorkShop Theater Company
312 West 36th Street,
Fourth Floor East
New York, NY 10018
Between 8th and 9th Avenues
---