Raisins Not Virgins
September 23, 24, 27 and 28
October 1, 6, 7, 8, 12, 13, 14 and 15**
Weekdays at 8pm
All Saturdays at 9pm, **except October 15 at 8pm
Run Extended to October 22!
Additional performances: October 20, 21 and 22 at 8pm
In The Main Stage Theater
A pre-9/11 tale of spiritual and political turmoil set against a backdrop of New York dating angst, Raisins Not Virgins traces the hilarious journey and jihad of a young American-Muslim woman as she traverses the minefields of identity and love.
The title "Raisins Not Virgins" refers to a controversial Koranic verse that supposedly states a Muslim martyr will receive the reward of virgins in heaven. Recent interpretations have found that the word virgin more accurately translates into raisin, specifically raisins of "startling white clarity". The latter translation may have more credence given the high premium placed on a good raisin at the time.
Cast:
Sharbari Z. Ahmed
Marc Geller *
Anna Itty
Nelson Lugo
Harry Peerce* (through Oct 15)
David Pincus* (Oct 20 - 22)
Anar Vilas
Set Design by Andrew C. Boyce
Costume Design by Kat Martin
Lighting Design by Evan Purcell
Video by David Schulder
Stage Managed by Stefania Diana Schramm
*Member, AEA - an Equity Approved Showcase
---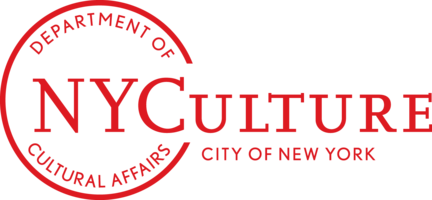 This program is supported, in part, by public funds from the New York City Department Of Cultural Affairs in partnership with the city council.
---
WorkShop Theater Company
312 West 36th Street,
Fourth Floor East
New York, NY 10018
Between 8th and 9th Avenues
---